10 Esfand - Year 1385
Sheebus...is it March already? Apparently, it's been the
second warmest winter
in Britain for a long while--at least in the past hundred years. Global warming?? Nah - we don' need no stinking global warming.
A big shout-out to the Pisces and Aries peeps I know whom have birthdays this month, including my friend Jackie, my friend Cathy and wa-hey--
Aloicious P. McGinnis
, on lucky March 13! I think he's 33 this year, but I'll refrain from any Jeebus Crisco metaphors. Happy Birthday to all those fish and rams!
I've been spending some time at the
Maybe Logic Academy
message board--hanging out, talking with the other R.A.W. freeks I've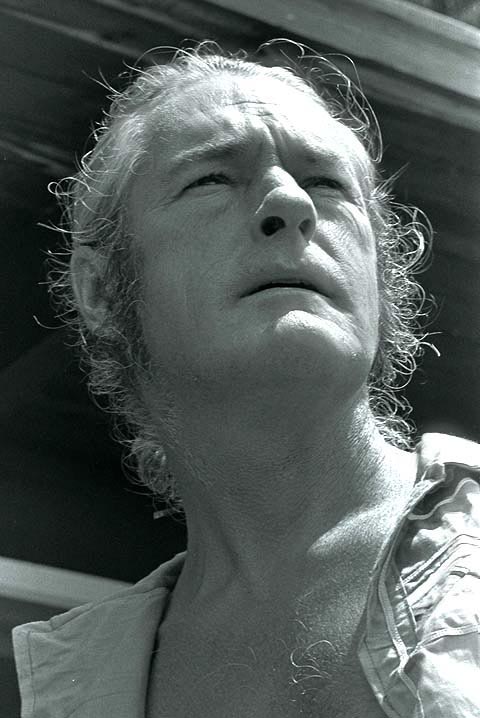 met there. The Academy used to be subscription-only. You had to sign up for a course and then you had access to the message board and other features. I had intended to sign up from it's inception, but the courses get a bit pricey (between $70 and $140) and I was always spending my dosh on other stuff (i.e. CDs). There was a decision to make the newest M.L.A. incarnation a public forum, with an option to take a course if you wish. The course on at the moment is a discussion of Timothy Leary, counter-culture icon and "High Priest Of LSD", led by former
Mondo 2000
editor and neo-counter-culture kingpin,
R.U. Sirius
. Leary seemed to be about far more than just acid and "The 60s", but unfortunately, that's the mainstream assessment--mostly due to his own doing--but Sirius' course hopes to redress Leary's contributions to cyber-culture and forward-thinking. It started this past Monday - but again, I didn't have the bread...D'Oh! There is a course in May by Antero Alli called
Angel Tech
, that seems pretty interesting. As I'm reading "Angel Tech" at the moment--it seems to be a good way to explore what the books theories are and you have to do exercises to test them out. There's also a
Visionary Arts
course being proff'd by
Erik Davis
that looks really interesting, too. Food for the mind, no doubts.
This March 1st actually seems to fit that "in like a lion.." phrase--very gusty and cooooold. Pixie and I have both been weighed-down with flu bugs the past couple of weeks. Hers has recurred and she's now on the sofa with some whiskey, a book and a tissue at the ready. Ah well, the spring equinox will be a-blazin' soon--time for working in the garden and (hopefully) setting up a table at a boot sale to sell off some of the CDs I meant to sell off last year. I'm going to have my LPs and sitar and guitars shipped over from Conn. as well, so I need to clear some space for that stuff. All in good time...
..'till then, here's to staying out of the wind and rain and staying healthy, too.